Celja J Uebel1, and Carolyn M Phillips1§
1Department of Biological Sciences, University of Southern California, Los Angeles, California, United States of America
§Correspondence to: Carolyn M Phillips (cphil@usc.edu)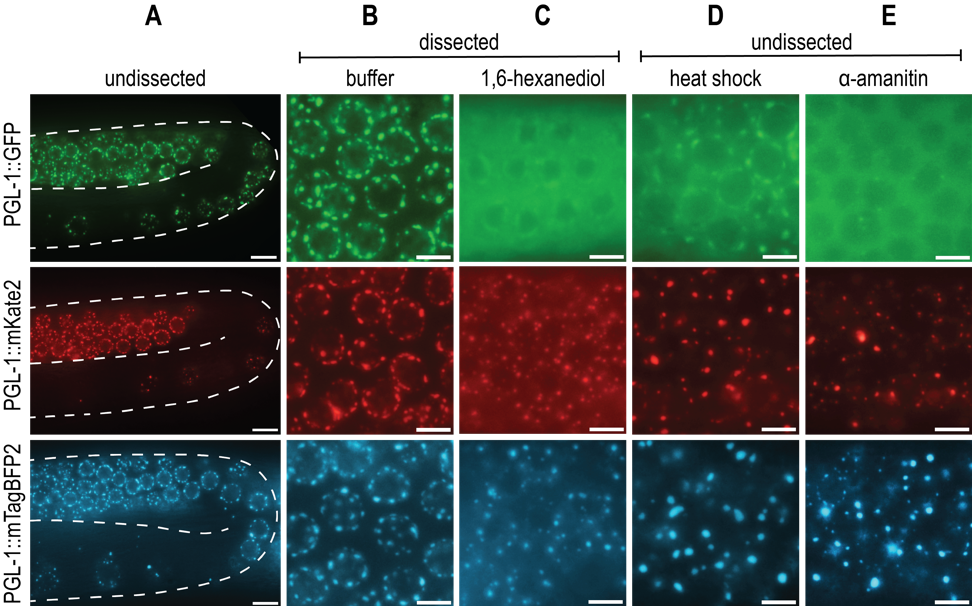 Funding
The Phillips lab is funded by R35 GM119656 (to CMP), and CMP is a Pew Scholar in the Biomedical Sciences supported by the Pew Charitable Trusts (www.pewtrusts.org). CJU is funded by the National Science Foundation Graduate Research Fellowship Program (DGE 1418060) and is a USC Dornsife-funded Chemistry-Biology Interface trainee.
Author Contributions
Celja J Uebel: Conceptualization, Investigation, Writing - original draft
Carolyn M Phillips: Supervision, Writing - review and editing
Reviewed By
Jennifer Schisa, Geraldine SEYDOUX, Andrea Putnam
History
Received: 7/24/2019
Accepted: 8/7/2019
Published: 8/19/2019
Copyright
© 2019 by the authors. This is an open-access article distributed under the terms of the Creative Commons Attribution 4.0 International (CC BY 4.0) License, which permits unrestricted use, distribution, and reproduction in any medium, provided the original author and source are credited.